Traumatic Childbirth: Near Miss and Morbidities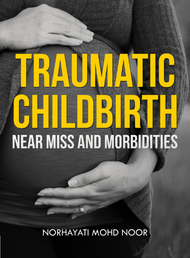 Title: Traumatic Childbirth: Near Miss and Morbidities
Author: Norhayati Mohd Noor
Price: RM29.00 ISBN: 978-967-461-631-1


An array of healthcare services are available to pregnant women from the prenatal to the postnatal period. Over many years, the implementation of risk approach strategies and the confidential inquiry into maternal deaths have been used and have enhanced clinical care. Maternal mortality has decreased, but the declining trend has plateaued, with maternal deaths continuing to occur at a constant pace. New strategies must be sought to resolve the current situation.
Sustainable Development Goals continue to have priorities relevant to maternal health. The attention on maternal mortality has grown, nevertheless maternal morbidity has remained a silent issue. Although maternal morbidity can quantify and evaluate maternal well-being, it has been neglected. Standardization in the assessment of severe maternal health conditions would eliminate issues that arise from the diverse descriptions and measurements in maternal research at present.
This book presents a multifaceted perspective of maternal morbidity. It provides an outline of regulations and a means for gauging maternal well-being when used with maternal mortality and morbidity. It offers a review of local research on maternal health aspects, including physical and psychological elements, which have received insufficient attention to date. The clinical and public health practice implications and recommendations for healthcare providers and policymakers in the field of maternal health are included.