Live Books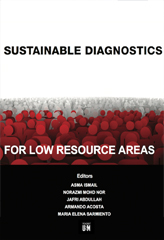 Title: Sustainable Diagnostics For Low Resource Areas
Editors: Asma Ismail, Norazmi Mohd Nor, Jafri Abdullah, Armando Acosta, Maria Elena Sarmiento
2017
Visit Page

This book aims to review and discuss some of the aspects related to the development of diagnostic methods forlow resource areas. Most of the authors participating in this initiative are involved in research and development in this area and have kindly contributed chapters tailored for this purpose.
We have included images related to traditional intangible heritage of different populations, as a symbolic message to reflect the diversity of populations over the world, which should be considered in the development of any tool aimed to ensuring a sustainable, healthy community.
This is our modest contribution to improve the health of the poorest areas of the world.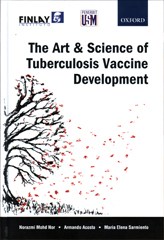 Title: The Art & Science of Tuberculosis Vaccine Development
Author: Norazmi Mohd Nor, Armando Acosta & Maria Elena Sarmiento
2011 |Pages: 615 | Coloured | ISBN: 978-983-45088-6-9
Price:This is a non-profit project ~ Not For Sale ~
Visit Page
The field of tuberculosis (TB) vaccine development is a dynamic area of vaccinology. Recently, several vaccine candidates have entered clinical trials for the first time – more than 80 years since the introduction of BCG – the first (live vaccine ) against the disease. The objective of this book is to depict this diverse and, sometimes, controversial approaches of TB vaccine development. This book is not intended to provide a comprehensive review of all the efforts that are being pursued by various researchers working in this field bu to give readers an insight into some of the multiple challenges of the field – covering area in epidemiology, immunology, bioomformatics, technology platforms as well as ethical, regulatory and clinical aspects, among others.