ICT Use In ELT: Some Examples from South East Asia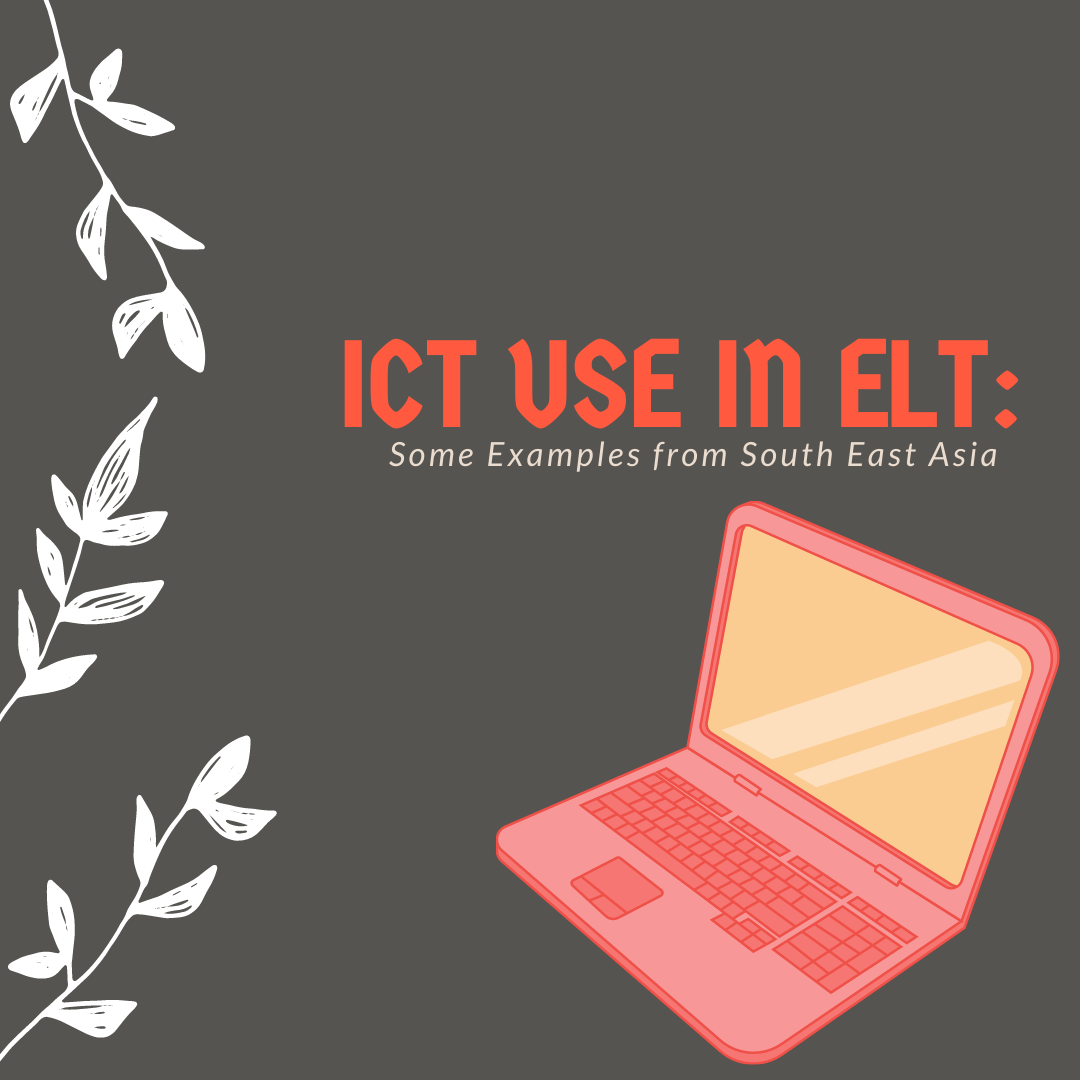 ICT Use In ELT: Some Examples from South East Asia
By: Yusmahariz Ashraf Bin Yusmaherizam
ICT Use in ELT: Some Examples from South East Asia is a compilation of studies that was conducted by a group of researchers from Malaysia, Singapore, and Thailand. Edited by two senior lecturers from Universiti Sains Malaysia, Associate Professor Dr. Tan Kok Eng and Dr. Leong Lai Mei, as well as a lecturer from the King Mongkut's University of Technology Thonburi Thailand, Associate Professor Dr. Woravut Jaroongkhongdach, this book presents several studies that had been conducted by the researchers on the use of information and communication technology (ICT) during the English language teaching session and its impacts on the students from different demographics.

Technology is a widely known feature in pedagogical practices. It has been incorporated in education, especially language learning and teaching in different educational levels across various settings. However, ICT is not a static field. ICT in education continues to innovate to introduce practices such as e-learning, open and distance learning, and open access web seminars.

The book which consists of eleven chapters brings the readers to explore information and communication technology, especially in the context of English language teaching and learning. The authors help readers to bridge the gap between theory (knowing) and practice (doing) of ICT use especially for the educators. They also encourage the use of ICT in the delivery, understanding, and discussion of course contents in educational institutions. Unfortunately, researchers also find that the teachers' confidence level is still insufficient for them to use ICT in teaching English.

This compilation is special due to the combination of efforts from researchers who come from different countries and demographics. This proves that the ideas and encouragement given are not bias and suitable for all educators across the countries in South East Asia. Not only that, the readers are also presented with various types of visuals such as pictures, graphs, and mind maps to facilitate their understanding of the issues being discussed in each study. The researchers also conducted interviews with the respondents to further support the findings of the study.

This book is indeed a great and valuable research compilation for educators. The approach used as well as the selection of simple language and terminology help educators to further delve into the issues, thus making ICT a paradigm shift in our education system. In this new normal era, ICT is probably among the most significant skills for teachers and students in improving the education quality in our country.